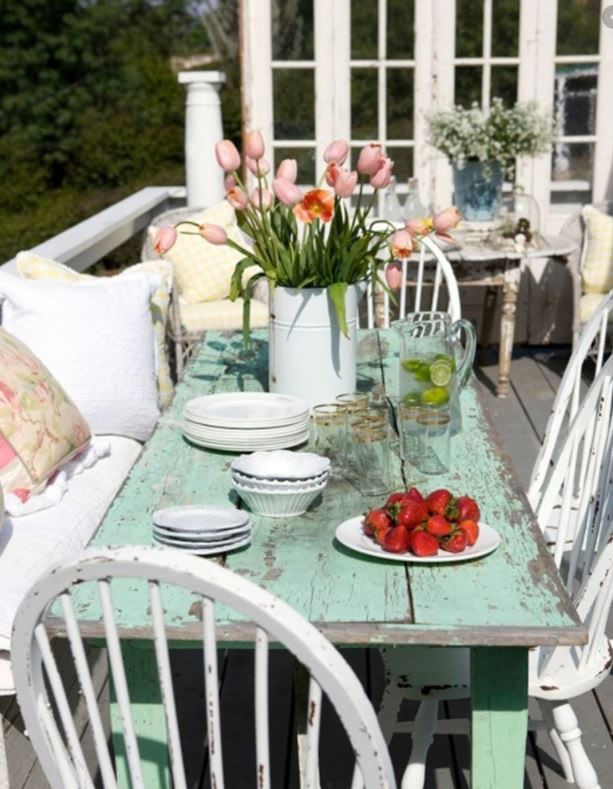 Patios for a Chic Outdoor Oasis
With spring just around the corner, it's time to rethink your outdoor oasis. And even if you have limited space, believe it or not, you can still achieve your decorating goals. For inspiration, consider some of Elle Decor's
favorite small patio designs
-- from Hamptons escapes to cozy urban spaces.

Long-Lasting Flowers to Brighten Any Space
You can never go wrong with a gorgeous arrangement of flowers in an interior, especially during the spring season. Florals can add a touch of elegance to a living room, dining area, or even a bedside table. To help you on your quest to find the right arrangement for your space, browse Farmgirl Flowers Founder Christina Stembel's
list of her go-to blooms
that will last long enough for you to actually enjoy them.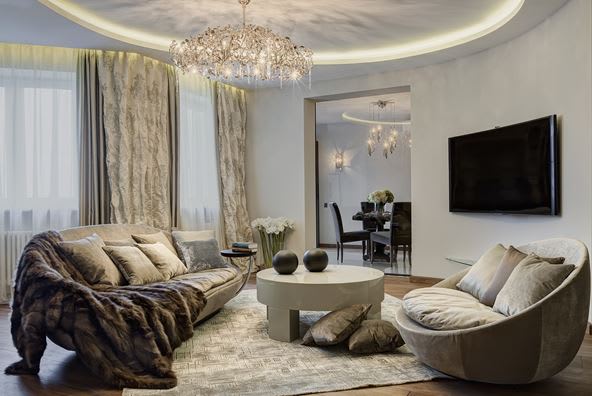 Staging Your Home Helps It Sell 73% Faster, On Average
The real estate market is competitive and sellers should always be looking for ways to gain an edge over the competition. While there are many ways to "beat the competition", from selling your home on the cheap, to making home improvements prior to listing your home for sale, staging your home may be one of the best ways to get your home sold quickly. Click
here
to see why this crucial step in the home selling process should not be overlooked.
Did you know that I offer complimentary staging services to all clients who list a home for sale with me? This can equate to thousands of dollars in staging cost savings for you PLUS a quick sale at the highest possible price. Interested in learning more? Click
here
to get in touch and schedule your free, no obligation consultation.
---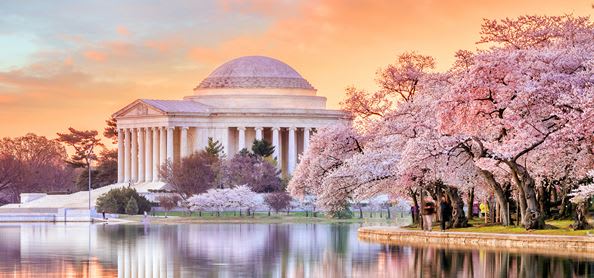 Party Like It's Cherry Blossom Season
Nothing signifies the arrival of spring in the nation's capital quite like the blooming of the cherry blossom trees and the three-week-long National Cherry Blossom Festival to celebrate the occasion. More than 1.5 million visitors descend upon Washington, DC each year to admire the 3,000-plus trees. The festival, which runs from March 20 – April 12, 2020, is full of events that honor both American and Japanese cultures and represents a close bond forged between the two countries that began with Tokyo Mayor Yukio Ozaki's gift of the trees back in 1912. Everything you need to know about the festival can be found right
here
.
Interested in welcoming springtime to the District in style, and experience an evening filled with festive entertainment, delicious food, and over the top fun? Then the Pink Tie Party is for you! For more details and to purchase event tickets, click
here
.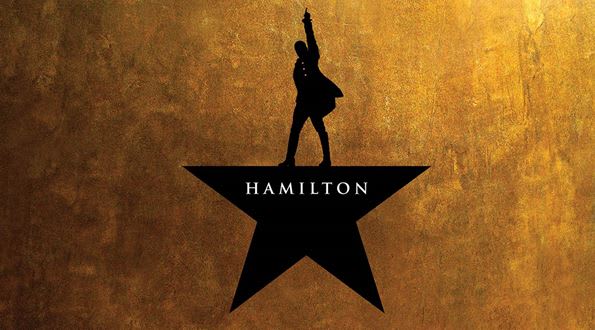 Hamilton at the Kennedy Center
Hamilton returns to the Kennedy Center Opera House for 14 weeks in the summer of 2020. Tickets are on sale beginning Monday, March 9, 2020 at 10:00am. Click
here
to get your tickets to this award-winning show.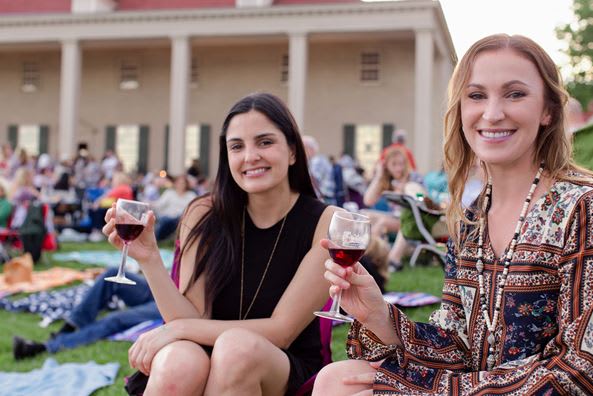 Mount Vernon Spring Wine Festival & Sunset Tours
Join Mount Vernon for its most popular event of the year! Sample wines from 20 of Virginia's finest wineries while enjoying delicious food, live music, and spectacular views during sunset at the estate. The event takes place May 15-17, 2020 and you can plan your visit and purchase tickets
here
.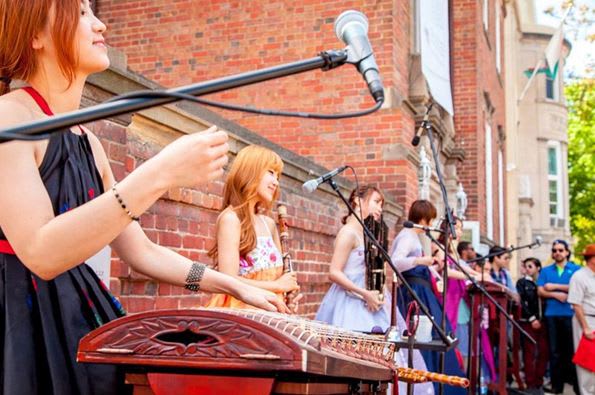 Guide to Free Embassy Tours in Washington, DC During Passport DC
Passport DC is a month-long festival in May that pays tribute to Washington, DC's thriving international culture. As part of the festival, the first two Saturdays in May are devoted to embassy open houses. Consider this your chance to stroll Embassy Row – a stretch of Massachusetts Avenue NW that runs through Dupont Circle and Upper Northwest – and visit some of the more than 170 embassies based in the nation's capital.
Thanks to this only-in-DC experience, you can take advantage of two chances to step inside a foreign embassy with the Around the World Embassy Tour (May 2, 2020) and the EU Open House (May 9, 2020). Arbiter of DC's rich local, national and international cultures, Cultural Tourism DC organizes the embassy walkthroughs, and does so in tandem with the Delegation of the European Union to the U.S. for the EU Open Houses.
Here's
what you should know before you go.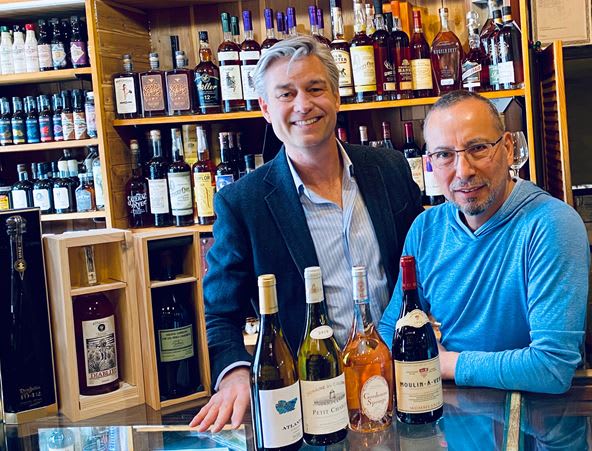 Marc's March Wine Recommendation
Always an adventure visiting
Bacchus Wine Cellar
on Wisconsin Ave, NW to enjoy discovering new wine treats. For our Newsletter Wine recommendation, Bacchus owner, Bassam has selected the following wines that are perfect for spring and exceptional value.
Moulin-A-Vent Mommessin 2016
One in a series of small-batch production wines from this major producer, this comes from the top vineyard of Côte du Py. The bold tannins and strong mineral texture are typical of this vineyard. Combined with black plum and berry fruits, the wine becomes rich, dense and worthy of aging. Drink from 2019.
Gordonne Springs Rose 2017
Pale candyfloss pink, moving towards pale bronze. Sweet, round orange fruit and wild strawberry aromas with a hint of Chenin Blanc-like honeyed straw notes. The texture is creamy, and the palate is weighty, nutty and long with pretty peach and redcurrant fruit undertones.
Domaine du Colombier 2018
A clean and crisp Chablis from the Burgundy wine region. Bright aromas of yellow apple, white florals and flinty minerality. Dry, medium-bodied with ripe apple, lemon zest and briny mineral flavours on the palate. Pair with oyster Rockefeller, fish tacos and calamari.
Chablis food pairings: scallops with a sesame ginger dressing, grilled seafood, spinach and pepper jack stuffed chicken, cheese.
Atlantis Albarino 2018
View: lemon yellow, clean and bright.
Nose: very intense, persistent quality aromas, green apple and tropical fruit like pineapple.
Mouth: long, satiny, persistent, very pleasant and full of sensations perfect acidity according to your body.
Stop by
Bacchus Wine Cellar
and see Bassam to pick up some of these exquisite spring wines today!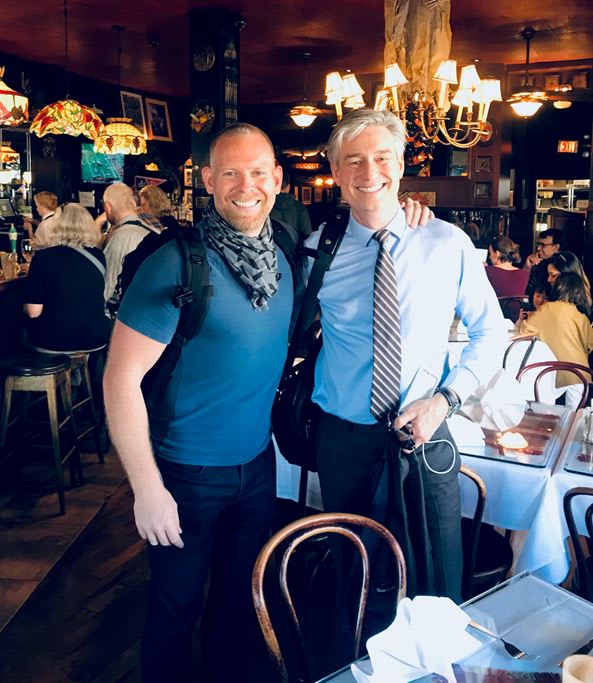 Marc's March Restaurant Recommendation
High in hospitality. Rich in history.


In an era of constant change, some things remain great. The historic service, authentic ambiance and savory upscale American cuisine at Martin's Tavern has remained a Georgetown favorite for nearly a century. Locally owned for four generations since 1933 and the oldest family-run restaurant in town, Martin's is a long-standing beloved landmark. I recently enjoyed a visit to Martin's Tavern with my great friend and former Royal Marine comrade, Scott, as we worked to close on his new home in Ashburn, VA. Click
here
to view the Martin's Tavern website.