THE EXISTING-HOME SALES REPORT
The most important data revealed in this report was not actually sales. In reality, it was the inventory of homes for sale (supply). The report explained:
Total housing inventory at the end of August decreased 2.6% to 1.86 million homes available for sale.
Unsold inventory is lower than the 4.3-month figure recorded in August 2018.
This represents a 4.1-month supply at the current sales pace.
According to Lawrence Yun, Chief Economist at NAR,

"Sales are up, but inventory numbers remain low and are thereby pushing up
home prices."
In real estate, there is a simple guideline that often applies here. Essentially, when there is less than a 6-month supply of inventory available, we are in a seller's market and we will see greater appreciation. Between a 6 to 7-month supply is a neutral market, where prices will increase at the rate of inflation. More than a 7-month supply means we are in a buyer's market and can expect depreciation in home values (see below):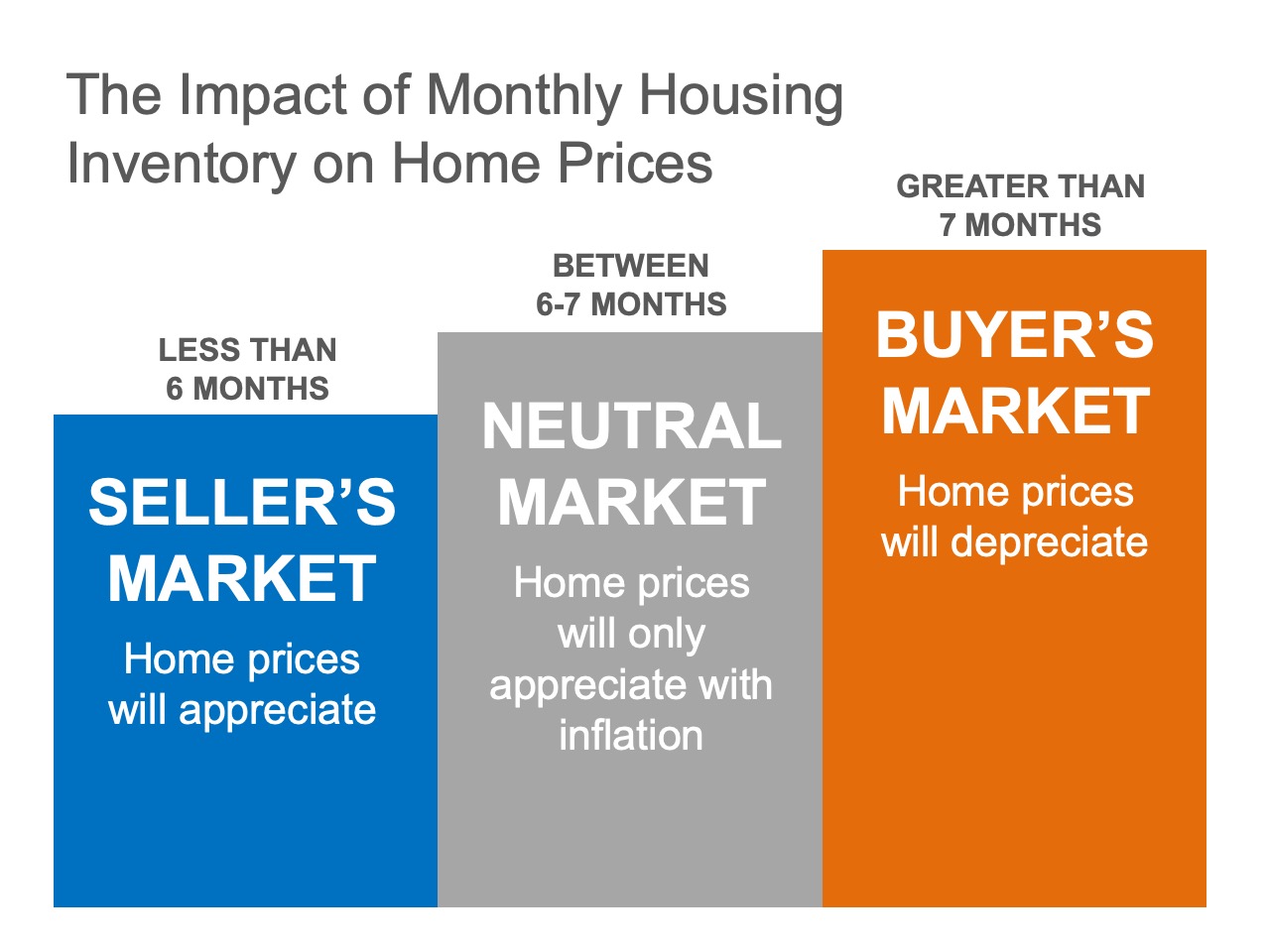 As we mentioned before, there is currently a 4.1-month supply of homes on the market, and houses are going under contract fast. The Existing Home Sales Report also shows that 49% of properties were on the market for less than a month when they were sold. In August, properties sold nationally were typically on the market for 31 days. As Yun notes, this should continue,

"As expected, buyers are finding it hard to resist the current rates…The desire to take advantage of these promising conditions is leading more buyers to the market."
Compass has made it even easier to get your home ready for market with two exclusive programs:
Compass Concierge
and the Compass Bridge Loan Program.
Exclusive to Compass, our Concierge program is among a suite of services designed to prepare your home for the market. Whether it's a new HVAC system, cosmetic renovations, moving and storage costs, or additional needs, Marc will work with you to assess every opportunity to elevate your home's value and improve your selling experience. Compass will cover all upfront costs, interest free, collecting payment for the services rendered at the time of the property's closing. By investing in your home's potential, we aim to provide a swifter, more profitable sale. Combined with Marc's complimentary staging for all his exclusive listings, you can rest assured that your home is presented in its full glory when brought to market. Click
here
to find out more about this exclusive program offered only at Compass. Wondering what the "Best Home Improvements for ROI Prior to Selling Your Home" are? Read
Part One
and
Part Two
of my blog on this subject for all the details on how to get the most out of your home improvements.
Don't want to wait to sell your current home before purchasing a new one? Click
here
to talk to Marc about how to buy your dream home before selling your existing home with Compass - bringing together a Zero Upfront Cost offering and competitively priced bridge loans. This program will front the monthly payments of your bridge loan for up to six months during the transition between homes.
Takeaway: Don't be afraid to list your home for sale during the holidays. History has proven that buyers in the market between Halloween and New Years are serious purchasers. Waiting until spring to list your home for sale may cost you in the long run!

Inventory of homes for sale is still well below the 6-month supply needed for a normal market, and supply will fail to catch up with demand if a sizable supply does not enter the market.


Bottom Line
If you are going to sell, now may be the time to take advantage of the ready, willing, and able buyers who are out there searching for your house to become their dream home.
Click
here
to get the conversation started and schedule your free, no obligation consultation today