Make Sure You Capture the Right Kind of Attention With These Curb Appealing Tips
There's no denying that the District of Columbia is one of the most desirable real estate markets in the entire country. However, even with this fantastic market, making sure your home has the right kind of curb appeal can make a massive difference in the amount of time you spend on the market, as well as provide you with a potential increase in overall value.
First impressions are one of the most critical factors in selling homes, and with the overall beauty and pristine upkeep of the D.C. area, giving your home that extra curb appeal will be just the thing to get you ahead of the curve. The real estate market is currently experiencing an upswing, meaning sellers currently have the advantage. Here are a few tips that can help ensure you make the most of this advantageous market and get the value your home deserves.


Take Care With Landscaping
It's important to remember that you are selling your yard just as much as your home, so ensuring you keep up with landscaping is incredibly important. Your front lawn is the first thing prospective buyers will see, and having a well-maintained yard is a great way to create a beautiful first impression.
However, this doesn't mean that you need to invest in over-the-top gardens and abundantly gorgeous greenery. When it comes to gardening, less is more. Prospective buyers will be envisioning themselves living and maintaining the house, and they may be put off by the overwhelming amount of work that comes with having to maintain a front yard filled with flowers and botanicals. If you're looking to sell, keeping things simple and elegant will be the best decision.
Having a well-maintained yard does mean that you make sure your lawn is ridden of any weeds or plants that look unhealthy. Also, keep all paths leading up to the home clean and without any encroaching plants or shrubbery. You should also remove any low-hanging tree branches that could appear to be potential hazards. You want your front lawn to express that the home has been well-cared for and looked after, proving that it is also an excellent place for any family to settle down.


Front Door Focus
Believe it or not, the front door to your home can have a significant impact on whether or not potential buyers remember the property. Washing or even painting your front door a color that will bring in a buyer's focus and give them a level of excitement and appreciation can make a world of difference.
Not only will it help buyers remember your home, the front door profoundly impacts the exterior impression of your home and its overall feel. To do so, you'll want to make sure that the door matches the overall aesthetic of your home. For example, if your home's exterior is made of brick, which is quite common in the metro D.C. area, you might want to consider colors such as sage or light grey. On the other hand, if your home is painted white, you could easily go with a more extravagant color such as a dark
Umbria red
or yellow.
Door faces are not the only factor you'll need to take into consideration. Polishing or even replacing tarnished hardware can be a great way to show that even the tiniest details have been taken care of in the home, giving expectant buyers the confidence they need to invest in the property.


Consider the Lighting
Nobody likes walking up to a home that seems dark and depressing. Even in the middle of the day, making sure that you have a well-lit entry will guarantee your home is welcoming to guests at all hours. Additionally, having modern and exciting
lighting fixtures
can be a great selling point. These ornaments are a great way to give your front porch, entryway, and whole-home some new life, giving buyers an idea of the care and consideration that went into designing and maintaining your home.
Another incredibly appealing feature in recent homes comes in the form of solar lighting. Many new buyers love the idea of investing in a home they know can be environmentally focused. If you have a walkway leading up to your home, illuminating the way with some
solar path lights
can be a great way to do this, in addition to brightening up the area.
Keep Things Squeaky Clean
Of course, everyone lets a certain level of maintenance slide over the years. However, if you're looking to sell your home, every single detail counts. This is why going the extra mile by washing your home from top to bottom will be incredibly important. Potential buyers notice absolutely everything, including that full yard of leaves and the layer of dust on the windowsills. This means paying close attention to your home's cleanliness could be the difference between winning the sale or having to wait months more for a potential offer.
Not only will you want to scrub down all the windows and dust off all the cobwebs from those pesky gutters, but you should also consider investing in a
power washing service
to come and give your home's exterior the shine it deserves. If power washing doesn't do the trick, you might even want to consider investing in a new paint job or replacing the siding. While it might seem like a hefty investment for a home you're looking to leave, it could potentially add tens of thousands of dollars to your overall home value.
Consider the Numbers
While it may seem like a small detail that so many homeowners can overlook, the numbers on the side of your home can leave a big impression on potential buyers. Having brand new, beautiful home numbers can be a great way to affordably modernize the look of your exterior.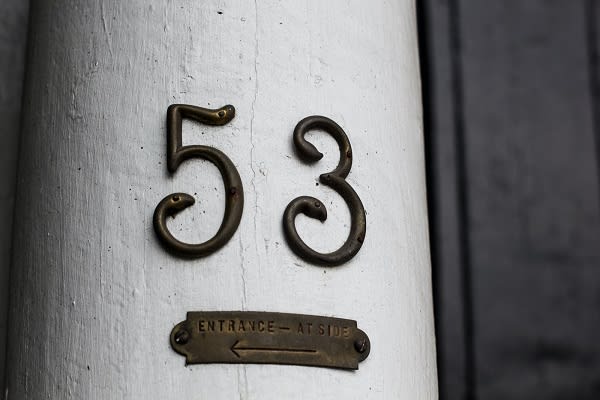 However, choosing the perfect set of house numbers can often be more complicated than most believe. Not only do you need to make sure it matches with the aesthetic of the rest of your home, but there are several other factors you'll want to keep in mind as well, including:


Visibility and readability
Size
Material
Ease of installation
Ensuring that you create a welcoming and inspiring front entryway can be a great way to build that perfect first impression, so make sure you choose the right numbers for your home.


Clean Out the Gutters
While you may think that potential buyers will be looking at everything else your home has to offer, almost every single one that walks through will do some level of gutter inspection during their survey of the home. Gutters that are begging to break or are filled with leaves are considered a top sign that a home has been neglected to some degree; therefore, you'll want to make sure that you have your gutters cleaned out and repaired before you put your home up on the market.
Cleaning out your gutters can also be a great way to give your home that fresh, pristine vibe, which most potential home buyers are looking for. If you're worried about climbing up that giant ladder on your own, there are many
professional gutter cleaning services
in the D.C. area that can take care of the job for you at an agreeable price.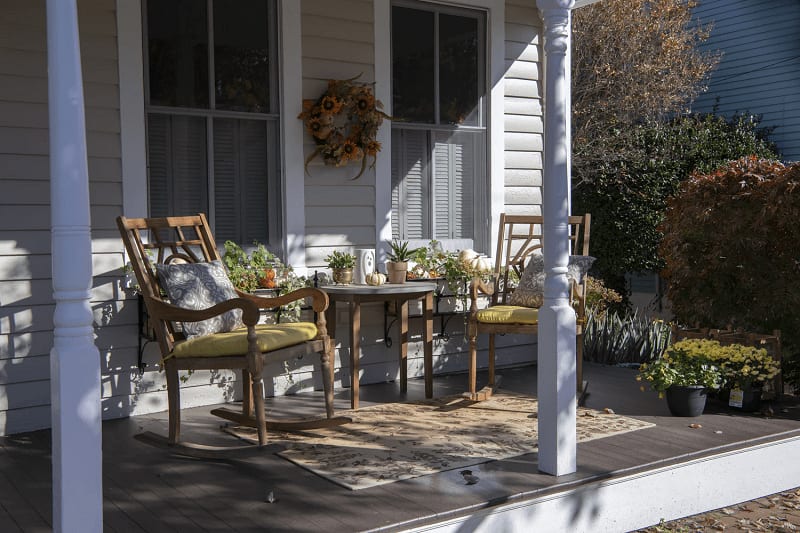 Consider Some Outdoor Furniture
While you may think adding outdoor furniture to your front walkway seems a bit unnecessary, having a classic
rocking chair
or a small table shows potential buyers that the home is cared for. It's a great way to welcome them into what could be their own household. It's important to remember that you are trying to create a space where future homeowners will feel invited and inspired to imagine themselves living on the property. Having a place for them to envision relaxing and settling in right at the front door can be the perfect way to start off those imaginings.
Deciding to put your home on the market can often seem overwhelming, especially with a long to-do list to make sure your home is ready for the process. However, making sure that you take the extra time and care to prepare your home to draw in the right kind of buyer makes the process much easier. Following these tips will be a surefire way to get your home to where it needs to be to impress even the most seasoned home buyer and ensuring that your property will be at the top of every
Washington DC luxury realtor's
list.
If you're looking to put your home up for sale in this upscaling market, make sure you speak with
Marc Cowan
today, so he can start making a plan to have your house sold in no time at all. As a Compass agent, Marc can provide clients with the Concierge service that will provide interest-free funds to assist with pre-sale projects to enhance curb appeal and maximize the value.